But First, why the Heck should You care?
Last year, I met the most amazing man.
We bonded over banter, dinner, and an uncanny love for similar music. In no time, we were finishing each other's sentences and communicating with no words. The best part? We never had to work at any of this; it came so naturally.
We began a whirlwind romance, and four months later, it was over. I was left to face one of the most devastating heartbreaks of my life.
Boo-hoo. I know breakups are hard, and yes, I've experienced them before, but, NOTHING could have prepared me mentally for what I was about to experience.
I was in physical pain. My chest would literally feel constricted and I found it difficult to breathe. I lost all my appetite for life, and I couldn't sleep for a stretch at night.
Yes. Toootally sounds like the plot of some early 2000s Bollywood movie; but really, this was my life for a few months.
What happened?
Was someone else better than me?
Was I not good enough?
Did he ever love me?
How the hell do I move on?
The questions danced around in my head like specs of dust on a light beam and it taunted TF out of me. I knew I would run mad; I needed to find answers…
The Quest…
Writing is how I make sense of the world and so I began to write.
I whipped out my journal and got digging.
I meditated and observed deep periods of silence. I read books, cried, felt, and smiled. Through all of this, I kept writing everything down, and at the end of three months, I had a collection of scattered essays and self-developed exercises that helped me make sense of the situation and my sanity was gradually returning.
I kept referring to what I had written during those three months (because hey, I need them too), meditating, going through the steps, and feeling lighter and lighter.
I didn't know what to do with the collection of essays then, so at that time, I found spaces with people like me and privately started giving the information I had out to any woman that asked for it.
The Feedback…
The feedback was phenomenal! We even got an audio tape! Lol. Here's what a few of them had to say: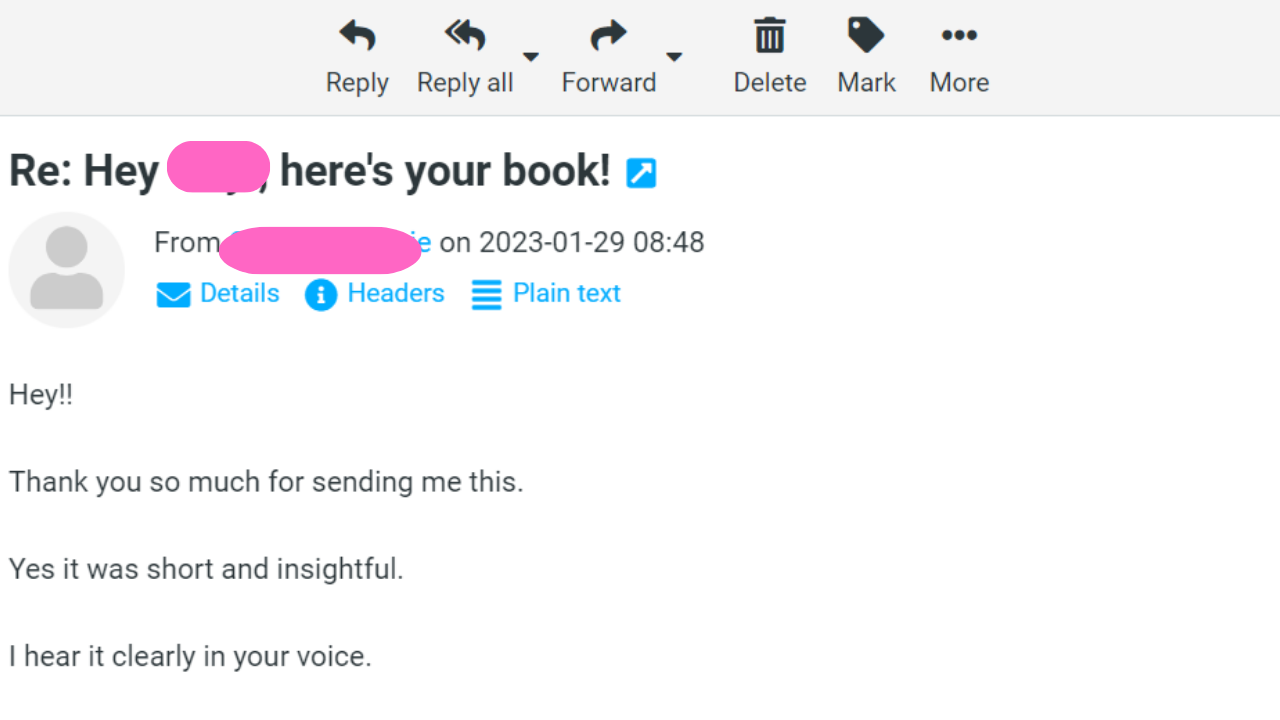 I still want to cry with and hug, and laugh with all of them, because trust me, I know heartbreaks suck!.
It took more than one person telling me how relatable it felt and how transformative it was to jolt me into realizing that this should all be made into something accessible for everyone who needs it, and so began my journey…
The Journey to becoming a Book
I put the content together into a piece, slapped a book cover up on it, and introduced the idea to a small group of wonderful women on Facebook. When thinking about a name, I remembered the first thing my best friend said to me that morning when I called her crying: "girl, f*ck him!" Haha! It was perfect.
I started sharing excerpts from the book and we had a small Valentine's day single girl's party (well, that was fun!). I still wasn't sure it was still going to be a book for a while. I battled back and forth with myself and the idea. But finally, ladies and gentlemen! It's here!
I know you will benefit a great deal from this too, so, I want to give you access to the information you want for free until the book is launched on the 21st of March.
So if you are:
Single
Heartbroken
In a bad relationship
And you're ready to take your life back, all you need to do is click the link below to sign up and I will send you any chapter you need.
P.S: This is my first book and it would mean the world to me if you support my labor of love by leaving a review on Goodreads, joining our mailing list, or buying the full book when it becomes available. Everything you do helps me put this book in the hands of one more person and I appreciate your support in advance. Thank you❤️.
SOS! Join the conversation in our community (click) to find support, laughter, and healing.
Enjoyed reading this? There's more!